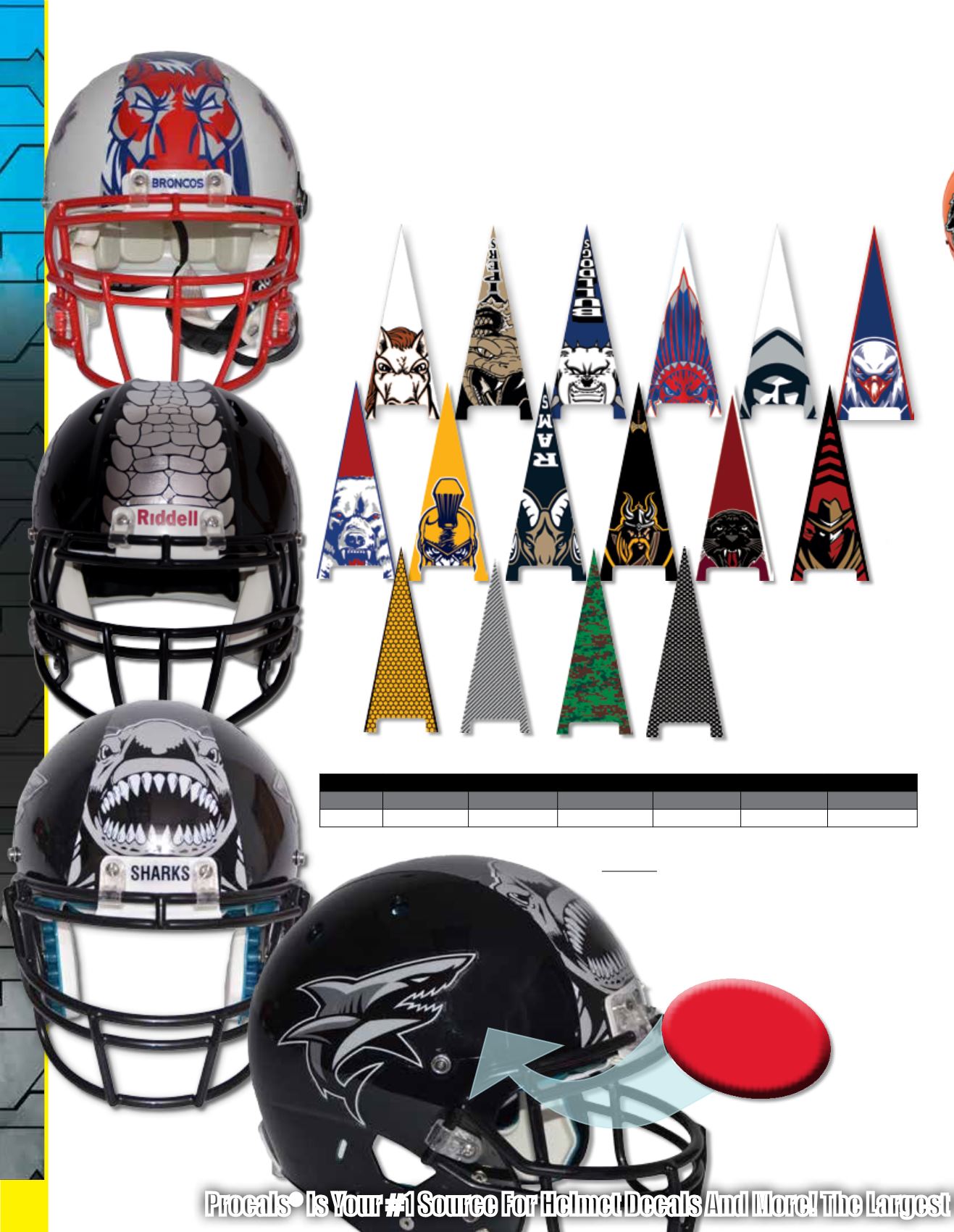 Create The Ultimate Custom Helmet Stripe!
Custom HDHD™ Pennant Helmet Stripes
• Available in any combination of color, patterns mascot or logo
• Approx. 5.6" at front of helmet with gradual 14" long taper to end
• Universal fit for all helmet styles!
• 20mil vinyl, same as our helmet decals!
• Easy application-each stripe applies as a single decal
TO ORDER:
Specify
Item #HSMCP; style or team colors
(color chart on pg. 17); quantity. Minimum order: 15.
All trademarks and registered trademarks are the property of their respective owners.
Pennant Kits
Available!
(See pg. 12)
Pennant Stripes are
perfect for front facing
mascots or patterns!
Custom Pennant Stripes
Item #
15-49
50-74
75-99
100-149 150-199
200+
HSMCP
$7.30
$6.80
$6.30
$5.50
$5.10
$4.70
18
Procals
®
Is Your #1 Source For Helmet Decals And More! The Largest