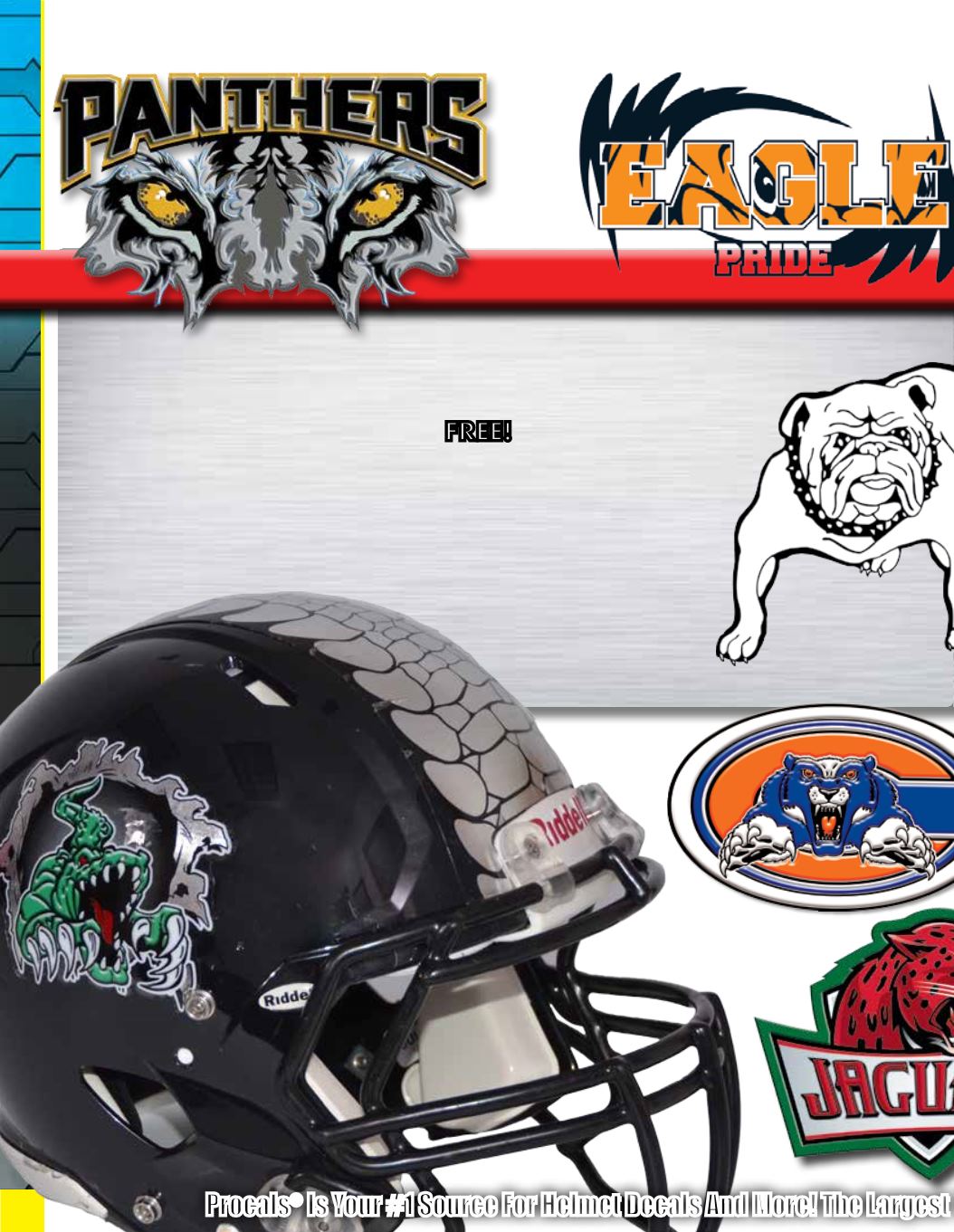 6
Your Team or School Mascot Leaps to Life in HDHD™!
• High-impact fades and gradients give designs greater depth and dimension
• Cutting–edge graphics make an impression on fans and opponents alike
• Strong, vivid, non-fade colors!
Breathe new life into old helmet decal designs…
Upgrade to bold, vibrant HDHD HIGH-DEF HELMET DECALS
®
!
Send us your own design, or let our
talented artists create a design for you,
FREE!
Procals
®
Is Your #1 Source For Helmet Decals And More! The Largest